At The Wooden Runabout Company we have strong feelings about restoring wooden boats. If you are looking for a restorer who can use smoke and mirrors along with a little varnish to make your boat appear as if it has received a restoration, we suggest you find another "restoration" company. If, however, you desire a boat that is stunning, structurally sound, and safe, we can do a restoration for you that exceeds all expectations!
New Construction:
Is there a rare boat that you've longed to find for years? Or do you desire a custom wooden boat designed around your needs and desires? Whether you seek a replica
or a new design, The Wooden Runabout Company can build it for you.
Full Service:
We can help you keep your classic boat in pristine condition. We offer complete winter storage with winterization services in the fall and summerization/commissioning in the spring. In the offseason we can take care of any maintenance issues, including our show-quality varnish work.
Personalized Attention: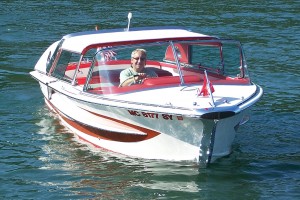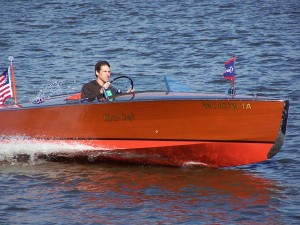 We pride ourselves on being a small, privately owned shop.
We offer over 40 years of professional restoration experience, and strive to make our customers' wants and needs our #1 priority. We work closely with our customers, and keep you updated through every step of the restoration.