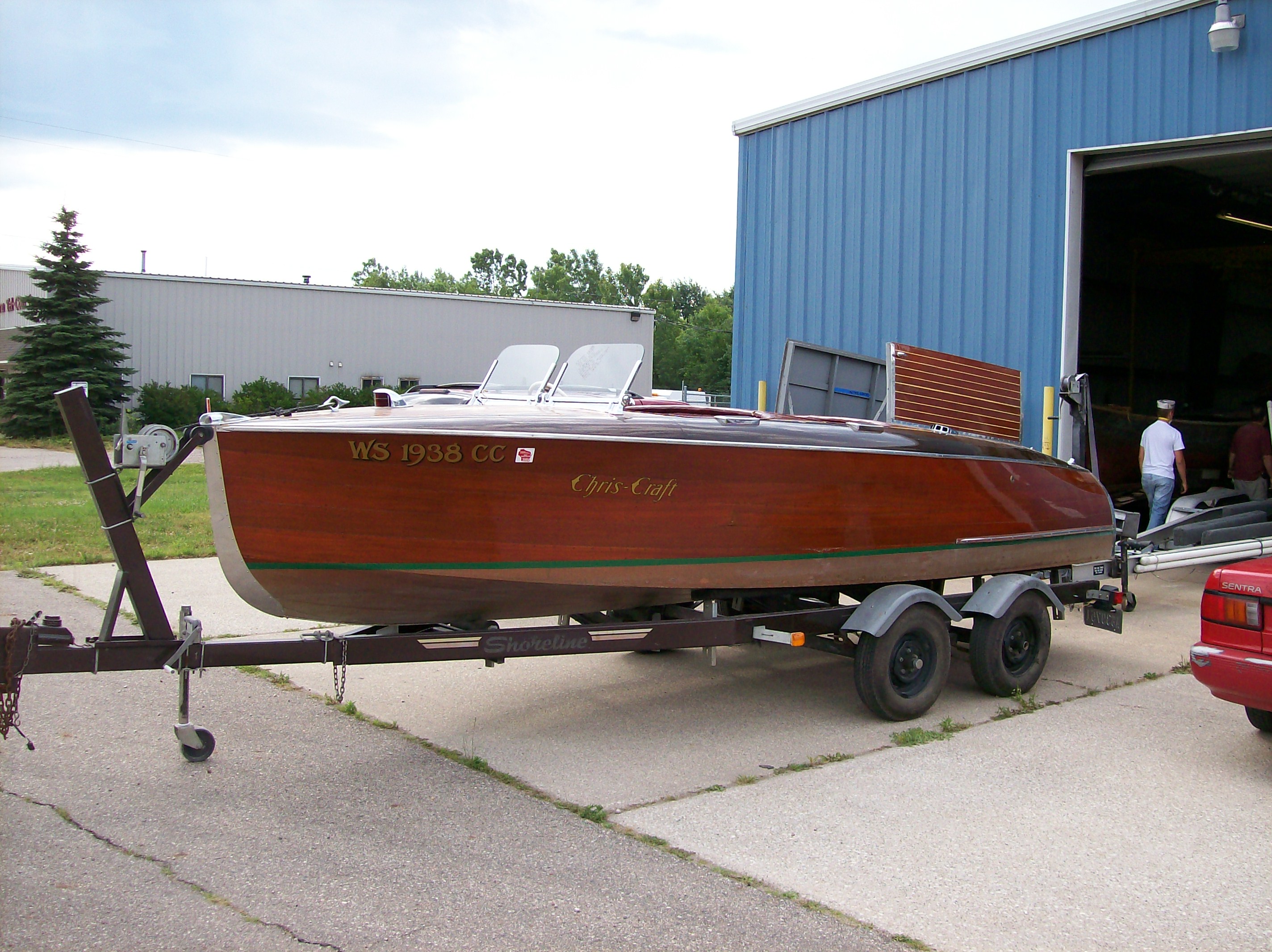 We just received a new boat in the shop, a 1938 Chris-Craft 19′ Custom, commonly known as a 19′ barrel back. Some of you may be chiding me that the 19′ barrel back was not introduced until the 1939 model year, which is technically correct. This boat, however, is somewhat special. It rolled off the line at the Chris-Craft plant on July 27th, 1938. She is hull number 48500, the very first in the series that will span to 48646 during the 1939 model year. A good online resource for information about Chris-Craft barrel backs is Don Ayers' website.
We have just started to document the boat in it's current condition. After we are finished with the initial documentation, we will disassemble the interior and perform an initial structural survey of the hull and framework to determine the course of restoration for this boat.
You can follow the progress of this and all of our restorations on our current projects page.